About Busybee Gardening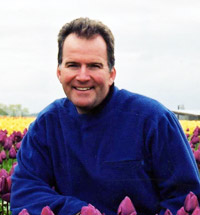 Busybee™ Gardening's head office based in Vancouver, BC with offices in Los Angeles, California and Muskoka, Ontario. We are your organic landscape and garden specialists promoting no pesticides, using only natural methods and beneficial insects in your garden.
David Hills, our founder grew up on a farm outside Toronto, Ontario and at a very early age learned the benefits of working the land in order to beautify a property. His passion of landscaping and gardening took him to McMaster University where he completed his degree in Business then on to Mohawk College where he perfected his landscape knowledge. He then relocated to Vancouver to start Busybee Gardening in 1993. He is an Advanced Master Gardener, and has volunteered his services to both VanDusen Botanical Gardens & UBC Botanical Gardens since 1995. David continues to educate himself in various aspects of the business and has recently attended courses through Green Roof Organization.
His staff are professional and hard working to ensure our customers a worry free, environment friendly property.