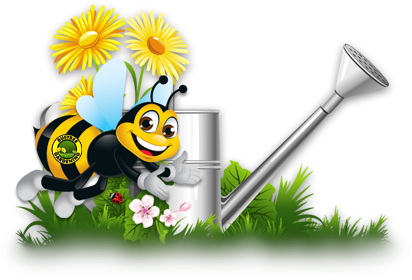 Busybee Gardening is fully insured Green Roof maintenance specialist that works with a variety of landscaping components such as light weight growth medium and low maintenance plant material in extensive green roofs to trees, shrubs, perennials, irrigation, lighting, walkways and other hardscaping in intensive green roof systems.
As urban centres continue to grow and develop, the benefits of incorporating Green Roof into new and existing buildings are abundantly clear:
Increased energy efficiency (heating in the winter & cooling in the summer)
Longer roof membrane life
Air purification
Noise pollution reduction
Aesthetically pleasing
Wasted space becomes amenity space
Storm water management as plants absorb rain water
Ambient air temperature reduction (urban heat island effect)
Biodiversity by incorporating good bugs into the environment like butterflies and bees. Some green roofs have incorporated beehives into their oasis.
Busybee Gardening has a thorough understanding of green roof systems and applications, we have the expertise and experience to take care of all aspects of your Green Roof Maintenance project:
irrigation services
fertilizing
trimming & weeding
inspection of roof membrane
inspection of drainage system
removal of debris
soil testing
plant assessments
micro climate evaluation
documented visits with photos
clean and clear all pipes
rainwater harvesting
consulting services
For both Intensive and extensive systems.
For a complimentary quote please Give us a buzz | download brochure (pdf)